I blogged about this like
a year ago
and then never heard of it again until just two weeks ago when my
older sister
, who is getting married in a month, e-mailed me all pissed about the awesome Vera Wang line for David's Bridal that she is missing out on because her dress has already been bought for ages. I would be pissed too, the collection is freaking classy as hell and damn affordable.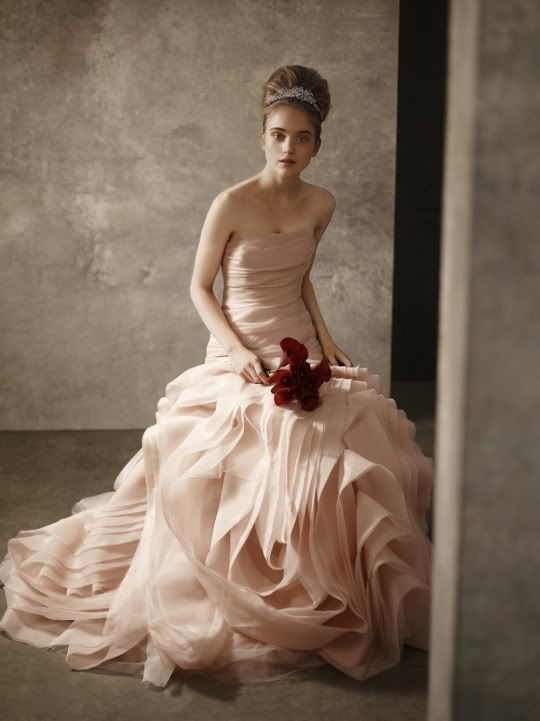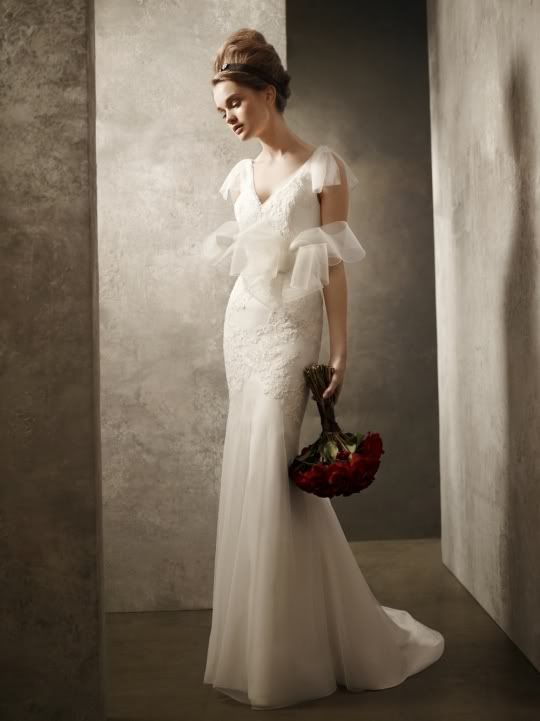 A mere $1,200 for both of these beauts! See all nine, PLUS accessories and shizz at the
White by Vera Wang
page on David's Bridal's website.