Justin Timberlake interviews Amanda Seyfried for
Interview Magazine
.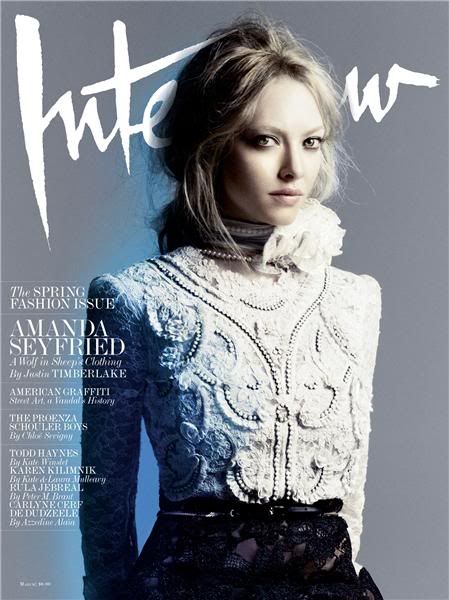 "SEYFRIED: [laughs] I think I should mention that I'm not wearing any clothes.
TIMBERLAKE: Well, if that's how you'd like to be interviewed, then that's totally fine.
SEYFRIED: I'm most comfortable in my birthday suit.
TIMBERLAKE: It's a free country—from what I'm told. But maybe this is a good opportunity then for us to go back to the beginning. You grew up in Pennsylvania?"
........Awkward.