I feel off the face of the earth for a week and landed in the Bahamas on white sand beaches and impossibly sky blue water. It was pretty stressful, but I managed to make it through. But on the real, some friends and I went on a Carnival Cruise as our last Spring Break hurrah--it was my first cruise, so needless to say the endless food available consistently put me in a coma every night. We left from the port of New Orleans and went to Key West (which is the cutest place ever, btw), then to Freeport, and lastly, to Nassau. Snorkling, Tanning, Bar Hopping, oh my!
Click the photos if your eyes can't handle their minimized state of being.
I took tons of pics on my digital camera and some on my Diana F+ camera. Can't wait for the film to be developed so I can showcase them on le week-end! Everyone I was with did not understand the appeal of my plastic kitschy camera, but that's okay.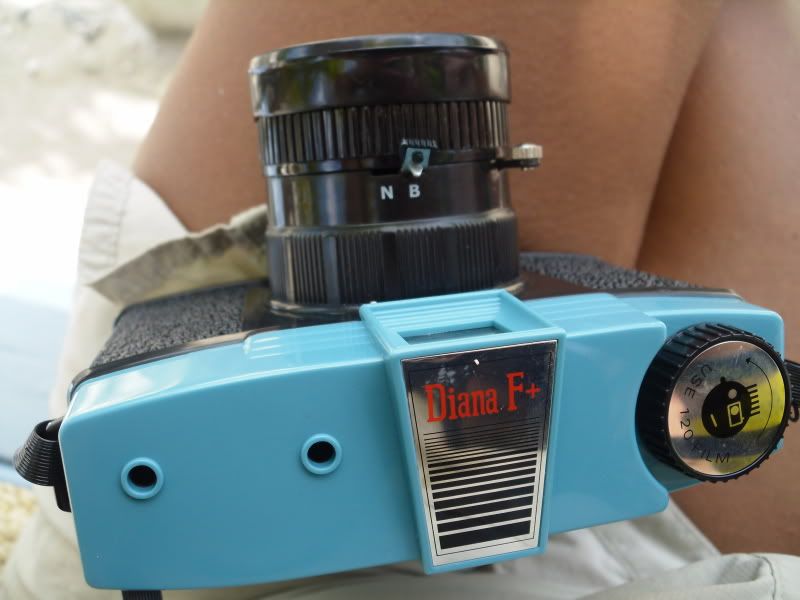 Oh hay, cruise ship! Here, she is docked in Key West. I am wearing H&M cotton racerback, grey Forever 21 a-line skirt, studded sandals (cue the shock that I'm wearing something studded), vintage LV cross body purse, and vintage leather belt. As you might guess it was a very practical outfit for prancing around town on a hot day, and it was relatively low cost so if there was some disaster involving mustard or Jimmey Buffett Margaritas or six-toed cat hairballs, no harm no foul!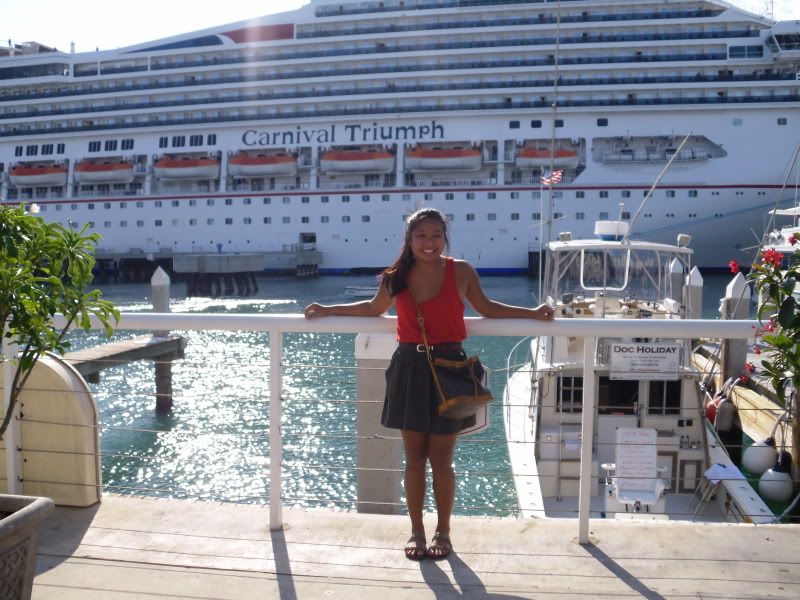 The color of the water and spectacular views made me want to move to the Bahamas, abandon any responsibilities and live in a shack. It has to be happiness!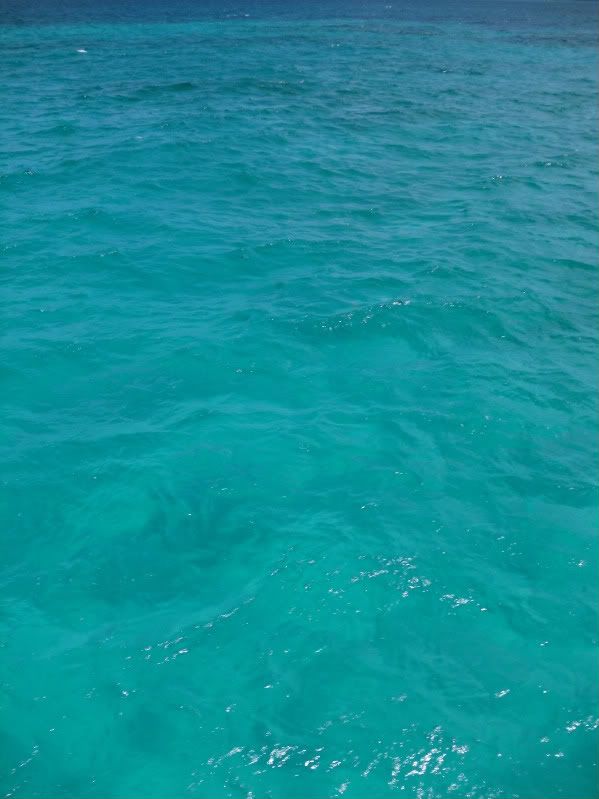 -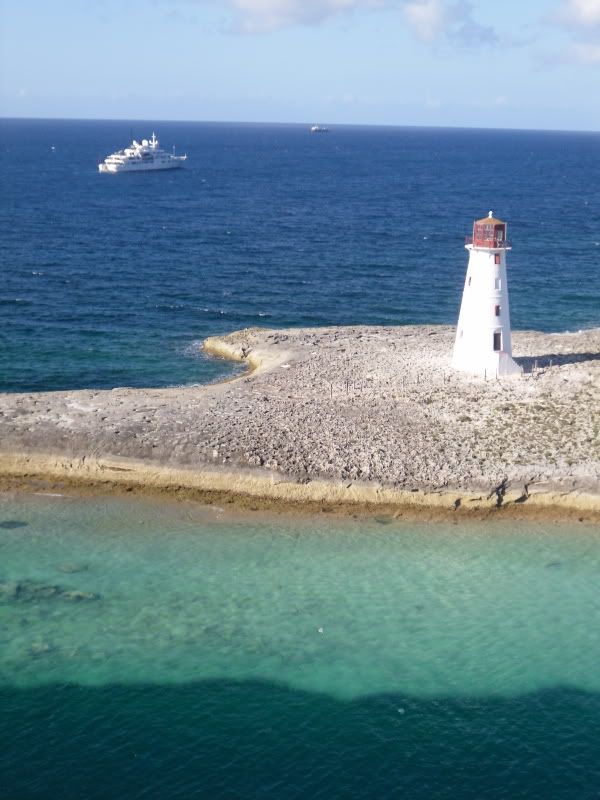 As far as cruise quality goes, it's my first so I have nothing to compare it to except the film
Titanic
, but I got the impression it wasn't the cream of the crop. I have a radar for snobbery because I'm kind of snobby sometimes, but this cruise was still fun and lively, with dancing performance and magic shows. Hopefully in ten years I can afford to dish out the cash for a fancier cruise line, or maybe even just a cabin with windows...