When things don't seem to look very bright, I like to look forward to all the great things that are sure to come my way. Just think "Spring Forward" and remember... how bad can it get and how much does everything really matter? Well, we're all dying anyway so you might as well just do whatever you want.
Clockwise: King Cake, Vietnamese New Year, Graduation, and Crawfish
How could I possibly be anxious when I have future juicy pots of cajun mudbugs to look forward to?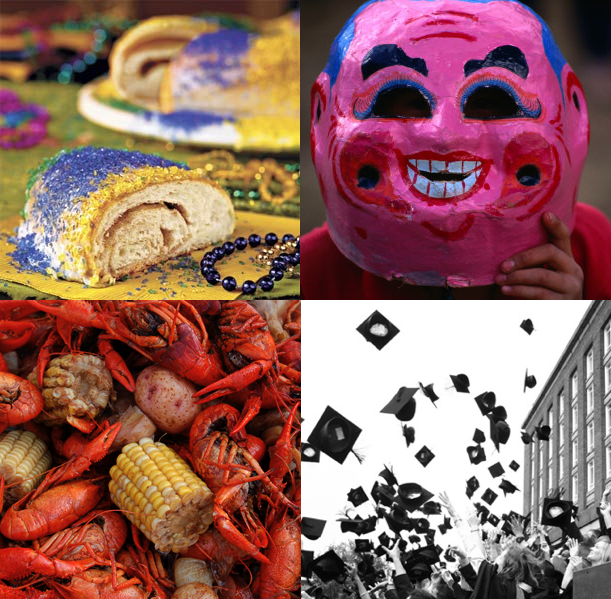 You can order king cake online if you live somewhere lame (basically anywhere that is not New Orleans constitutes lame) at
Randazzo's
,
Ambrosia's Bakery
, or
Gambino's
. Unfortunately, if you want crawfish that doesn't taste like flavorless, frozen shit from China, you will have to dish out the cash for a trip to the big easy.