Brad Pitt is starring in "World War Z." The trailer, below, is a great example of a trailer that tells its viewers absolutely nothing about plot or content. It also uses the background music used in almost every single recently released action film for the past year and a half. The movie also features a bit of Brad Pitt's really ugly, graying little tuft of a beard.
The graying little tuft of a beard can also be found in Chanel's new perfume ad.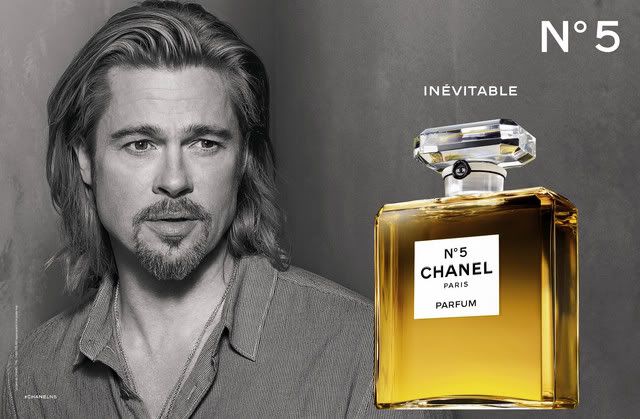 So fucking ugly. Visually attaching the image of Brad Pitt with that stupid beard to this perfume makes me physically repulsed from it.