NEW ORLEANS VOODOO MUSIC FESTIVAL!
This weekend. I'm pumped. I actually only have a one day pass for Sunday, since I decided I had to choose one day, especially since the headliner on Saturday is Ozzy Osbourne, and that just seems like a waste of money to me. But anyways, I'm going on Sunday, which means I have the opportunity to see MGMT (who, I have this bad feeling they're really going to suck live... can't have to do with the fact that their last album made my ears bleed of boredom), Minus the Bear, Interpol, Paul Oakenfold, Macy Gray (you can lol @ me, but I love her, so suck my D) and most exciting of all DEADMAU5!!!!!
Unfortunately, I'm missing today, which means Hot Chip, Muse, Weezer, and Crookers. :( Hopefully I'll remember to charge my camera and take some pics of the voodoo festival fashion goin on, so look out for dat. Which brings me to, what the hell am I supposed to wear? I go to VOODOO every freaking year, and the next year, I can never remember what I wore, or what I'm supposed to wear. Here's what I'm thinking: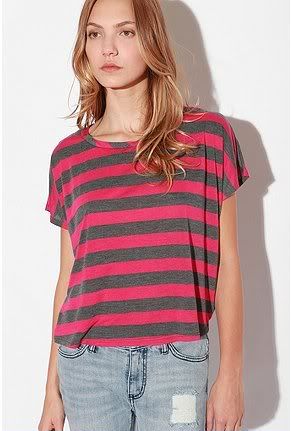 A casual, knit top, like this striped one, or even a heather gray/any solid color v neck... as long as its relatively loose and has some sleevage going on, since it's gonna be a little chilly this weekend
with some high-waisted shorts that the shirt can be tucked into loosely. Prim and Proper paired with casual and cool, best of both worlds!
I will of course wear my kenneth cole brown moto boots, which are so beat up actually, the strap on one has fallen off... and also an oversized cardigan (if I can find it because I haven't seen it for months).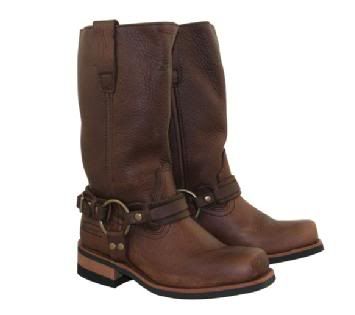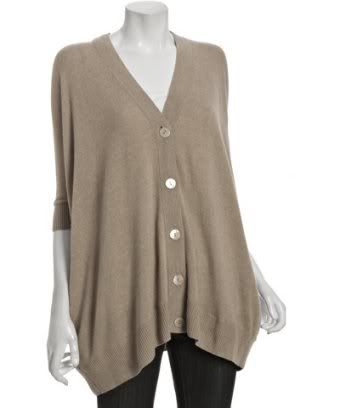 A bit scared to get cold, but hopefully I'll be dancing so much, I'll have to take my cardigan off... Happy Halloweenie!