Twilight Saga "Eclipse" soundtrack band list was released today. And, just like with the last soundtrack, I am still amazed with how "indie" the line up is for this tween vamp movie. Like, when Twilight approached Sia, or The Black Keys (I almost regret my earlier post about their upcoming album) or Bat For Lashes... they weren't like, WTF? I mean, I can't really imagine Beck being like "omg, yes I must be a apart of this prepubescent phenom!"

I feel like they just steal this music from some L.A. hipster's ipod fo' free.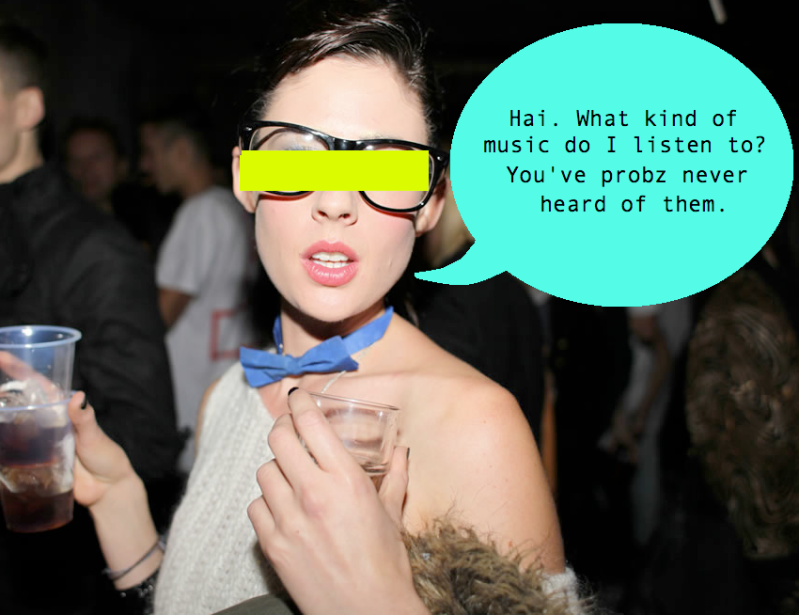 Not that I myself don't partake in the Twilight franchise, nor am I anti-mainstream (obviously I'm a product of consumerism)-- but how do all these hipsters and indie rockers come off all snobby and musically selective the rest of the time but then a huge movie franchise approaches them and all the sudden its okay to be a follower? That's one of my big beefs with indie music (which will soon be just like the grunge rock of the 90s.... some other genre of music will replace it as the non-mainstream music type)...
1. Metric – "Eclipse (All Yours)"
2. Muse – "Neutron Star Collision (Love Is Forever)"
3. The Bravery – "Ours"
4. Florence + The Machine – "Heavy In Your Arms"
5. Sia – "My Love"
6. Fanfarlo – "Atlas"
7. The Black Keys – "Chop And Change"
8. The Dead Weather – "Rolling In On A Burning Tire"
9. Beck and Bat For Lashes – "Let's Get Lost"
10. Vampire Weekend – "Jonathan Low"
11. UNKLE – "With You In My Head (featuring The Black Angels)"
12. Eastern Conference Champions – "A Million Miles An Hour"
13. Band Of Horses – "Life On Earth"
14. Cee-Lo Green – "What Part Of Forever"
15. Howard Shore – "Jacob's Theme"